New center offers researchers access to hard-to-reach government data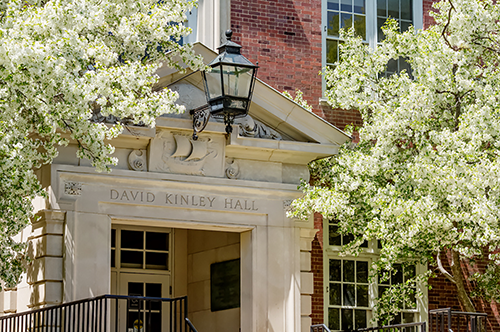 The UIUC Federal Statistical Research Center, operated by the Department of Economics out of David Kinley Hall, provides restricted-use microdata from various government agencies to researchers.
A new Federal Statistical Research Data Center at the University of Illinois is giving researchers on campus a new opportunity to examine economic and other social issues with data that is not easily available.
The UIUC Federal Statistical Research Data Center (FSRDC) opened in the Department of Economics in July. FSRDCs, which provide data from various government agencies that are normally hard to access, are operated in conjunction between the U.S. Census Bureau and the host institution, with most located on college campuses or within government agency offices. The UIUC branch is now one of 32 FSRDCs in the United States.
Seung-Hyun Hong, professor of economics and executive director of the campus FSRDC, said that until now the closest FSRDC to Urbana-Champaign has been the Chicago branch, located within the Federal Reserve Bank of Chicago. Due to significant costs, time, and inconvenience associated with accessing the Chicago branch, however, the Department of Economics decided to open an FSRDC here. The department submitted an application to the U.S. Census Bureau with the sponsorship of the FSRDC in Chicago.
After approval by the U.S. Census, Hong said, the department built the facility and currently funds its operations.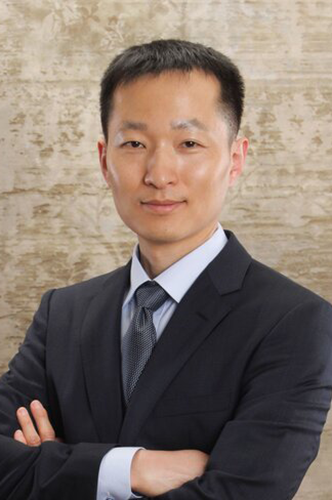 Seung-Hyun Hong, professor of economics and executive director of the UIUC Federal Statistical Research Data Center. (Department of Economics)
"The opening of the UIUC branch has certainly improved the existing faculty users, but also enhanced our ability to recruit faculty doing cutting edge research," Hong said. "These benefits extend to other departments whose faculty use socio-economic and health data. Therefore, the UIUC FSRDC is not only a resource of the Department of Economics, but also a campus resource. Its services are available to researchers across campus."
Lanwei Yang, economist and administrator at the U.S. Census Bureau, said the new center at U of I provides access to restricted-use microdata from various federal agencies, which researchers can use to learn more about economic and other issues affecting society. Data is available from the Agency for Healthcare Research and Quality, Bureau of Economic Analysis, Bureau of Labor Statistics, U.S. Census Bureau, National Center for Health Statistics, and the National Center for Science and Engineering Statistics. Researchers apply and pay fees to access data that they need. 
"These data provide information at a finer level than publicly available data, and the data are kept confidential as to protect the privacy of the respondents," Yang said. "However, by using these microdata researchers are able to learn about the impact of policy changes at very local geographic levels, or how businesses react to changing economic conditions, or how health outcomes are impacted by various factors."
Researchers from across the social sciences and health sciences actively use this type of data in their research, and the center is currently being utilized by researchers from units across the College of Liberal Arts & Sciences as well as other colleges within the university. Yang said that having direct access to the center is valuable to researchers who previously had to travel to the Chicago FSRDC if they needed its resources.
"With an FSRDC only a short walk away, our faculty will be able to pursue high impact research more easily," Yang said. She added that in addition to opportunities for faculty, undergraduate and graduate students could have access to the center by working with faculty mentors. Graduate studies can apply to start their own research projects using data from the center.
Staff are regularly conducting presentations to educate new researchers on data offerings. Yang said that the center is currently planning a campus wide outreach event. The date is yet to be determined.
The center is currently accepting new inquiries and proposals, and more information can be found here. Interested researchers can also contact Yang.