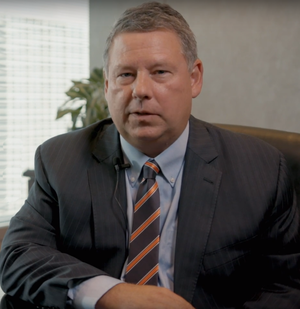 2019 Economics Convocation speaker to be alumnus Steven Thayer (B.A. Econ, 1988)
Alumni Steven J. Thayer (B.A. Econ, 1988, M.B.A and J.D., DePaul University, 1991) will be the Department of Economics 2019 Convocation Ceremony guest speaker. Thayer was a founding partner at his current law firm, Handler Thayer, LLP, in 2009. He serves as the Chairman of the firm's Commercial Practice Group, which covers Handler Thayer's work concerning sports and entertainment, real estate, and corporate and business law.
Thayer has extensive experience helping small business owners and entrepreneurs form, fund and sell their business. He also assists companies with structured financial transactions and debt offerings. Thayer also works closely with families, whether they need help with their businesses, real estate deals, or financial planning. He has also represented celebrities, athletes and entertainers throughout his career.
Thayer has received numerous awards for his work. He has been named a Leading Lawyer in the state of Illinois by Law Bulletin Media each year since 2010. He was also named a finalist for the Family Office Review Award—Best Private Client Lawyer in North America in 2013, and won Acquisition Finance Magazine's Real Estate Lawyer of the Year award in 2015. Thayer also received the 2018 Chicago Illini of the Year Award.
Alumni joining Steven on the stage to greet students will be Gene Grass (B.A. Econ 1973) and Dr. John Stodden (MS Econ 1970, Econ PhD 1972). 
Information about the ceremony can be found here