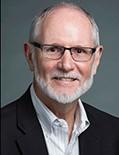 Hendrix to Award Odyssey Medal to Nichols (Econ PhD '81)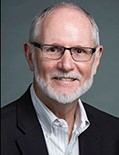 CONWAY, Ark. (October 12, 2018) – Hendrix College will award its 2018 Odyssey Medals on Thursday, October 25, during a special reception in the Great Hall of the Clinton Presidential Center. Alumni receiving this year's honors are Patricia (Tricia) Guinn '75 for Professional and Leadership Development; Len Nichols '75 for Research; and Mark Robertson '79 for Special Projects. The reception begins at 5:30 p.m., with the presentation of medals at 6 p.m.
The Odyssey Medal is presented to alumni whose life achievements exemplify the ideals of the Hendrix Odyssey Program. Medalists are selected by the Hendrix Board of Trustees for their accomplishments in one of the six Odyssey categories: artistic creativity, global awareness, professional and leadership development, service to the world, research, or special projects.
Len Nichols
has been the Director of the Center for Health Policy Research and Ethics (CHPRE) and a Professor of Health Policy at George Mason University since 2010. After graduating from Hendrix, he earned an M.A. in Economics from the University of Arkansas, then his Ph.D. in Economics from the University of Illinois. He taught at Wellesley College from 1980-1991, where he became Associate Professor and Economics Department Chair. His service as Senior Advisor for Health Policy at the Office of Management and Budget (OMB) in the Clinton Administration led to his involvement in healthcare reform debates, policy development, and communication with the media and policymakers. He has testified frequently before Congress and state legislatures, published widely, and spoken to hospital associations, physician groups, and health policy forums around the country. Nichols is often asked to provide technical expertise to members of Congress, governors, state legislators, and other policy officials. He has consistently sought to add moral arguments to the technical health policy debate. 
After OMB, Nichols became a Principal Research Associate at the Urban Institute, Vice President of the Center for Studying Health System Change, and Director of the Health Policy Program at the New America Foundation. He serves on the board of the National Committee for Quality Assurance and as an advisor to the Patient-Centered Primary Care Collaborative, and is now the payment reform advisor to the Virginia Center for Health Innovation as it leads Virginia's State Innovation Model effort. As he focused more on payment and delivery reform, he became an Innovation Advisor to the Center for Medicare and Medicaid Innovation at CMS, and is now the Principal Investigator on Patient-Centered Medical Home (PCMH) evaluation studies, as well as on more general ways to use payment and delivery reform to achieve triple aim of health equity goals. Nichols was recently appointed to the Physician-Focused Payment Model Technical Advisory Committee (PTAC) by the Comptroller General of the United States.
About Hendrix College
A private liberal arts college in Conway, Arkansas, Hendrix College consistently earns recognition as one of the country's leading liberal arts institutions, and is featured in Colleges That Change Lives: 40 Schools That Will Change the Way You Think About Colleges. Its academic quality and rigor, innovation, and value have established Hendrix as a fixture in numerous college guides, lists, and rankings. Founded in 1876, Hendrix has been affiliated with the United Methodist Church since 1884. To learn more, visit www.hendrix.edu.
full and original article here