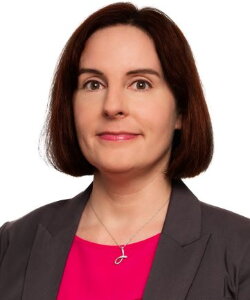 Contact Information
214 David Kinley Hall
1407 W Gregory Dr
Urbana, Illinois 61801
Director of Undergraduate Studies
Biography
As Director of Undergraduate Studies, Jamie works with advisors, faculty, and staff within the Economics department to support the undergraduate student experience. She has worked in higher education since 2006. She is honored to be the 2020 recipient of the Racheter MAPLA Impact Award for her work with pre-law students.
Jamie is a first generation college graduate and an Illinois alumna, earning her Bachelor of Arts degree in English from the University of Illinois at Urbana-Champaign. She then earned her Juris Doctor magna cum laude from Northern Illinois University College of Law and practiced law in Illinois. She earned her Master of Science degree in Education from Illinois State University. Jamie is also a Lecturer in the Department of Political Science, teaching law-related courses. 
When she's not working, Jamie loves travel, reading, attending theater and dance shows at Krannert, walking her beagle, and listening to podcasts. 
Education
Bachelor of Arts, English, University of Illinois at Urbana-Champaign
Juris Doctor, Northern Illinois University
Master of Science, Education, Illinois State University