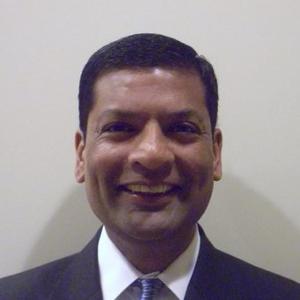 Bank of America announced that Raju Patel has been appointed market president, serving as the company's enterprise leader in Denver.

As market president for Denver, Patel will work throughout the region to connect businesses, families and individuals to Bank of America's banking, lending and investment teams. He will also lead the effort to direct the bank's resources in the market to address local priorities and help build strong communities, including investments in environmental, social and governance (ESG) programs that help foster economic mobility in the community.
"Raju is an experienced leader who will lead a team committed to making the financial lives of our clients better, through the power of every connection we can help them make," said Brian Moynihan, chief executive officer, Bank of America.

In addition to his market president role, Patel was recently named Bank of America Merrill Lynch Global Commercial Banking (GCB) market executive for Colorado. Prior to this, he was the GCB market executive for Indiana and Ohio with broad experience delivering commercial credit and treasury management solutions, international banking, investment banking and retirement products to clients from a wide array of industries.

Patel joined the bank in 1985, and has held roles in strategic planning, finance, credit products, and relationship management throughout the Midwest. He has worked with corporate clients for more than 25 years.

He earned a Bachelor of Arts degree in economics from the University of Illinois and a master's degree in business administration from DePaul University. He also holds Series 7, 24 and 63 securities licenses and is a FINRA-registered principal.
Original article at http://www.abladvisor.com/press-releases/15520/bank-of-america-names-new-denver-market-president