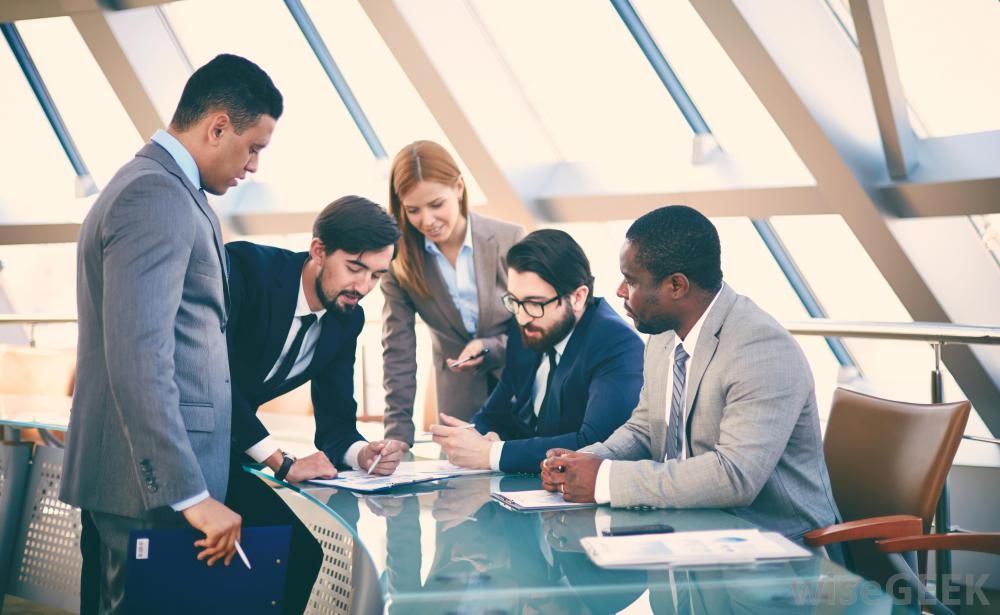 A consultant is an individual with knowledge and experience in a specific professional field. Consultants lend their expertise to clients in need of insight they do not possess. In other words, consultants are the experts in their field. They work with their clients to find out their needs. 
Consultants have different tasks to fulfill. They may perform internal and client financial analysis; budget and forecasting analysis; track and monitor project financial metrics; maintain compliance with firm policies and financial reconciliations. 
Sample Companies:
McKinsey & Company
Deloitte Consulting
Bain & Company
BCG
Accenture
PWC
HBR Consulting
Charles River Associates
Salary:
Annual earnings of consultants vary greatly. Some examples of salary for major firms are the following: 
Deloitte: Signing Bonus $10,000; Base $70,000 
Bain & Company: Signing Bonus $5,000-7,000; Base $70,000-75,000 
McKinsey & Company: Signing Bonus $5,000; Base $70,000 
How to get there:
Companies usually seek candidates who have demonstrated exceptional performance in the following majors: Accounting, Finance, Economics, or Business Management.
Companies require a strong academic performance and involvement in extracurricular activities.
Candidates have to show experience, interest and aptitude in finance, accounting, data management, and/or data management.
Important Qualities:
Writing skills
Time Management
Self-reliant
Hard working
Expert knowledge
Initiative
Interpersonal skills
Independence
Multi-tasking
Self-motivation
Team work
Communication skills
Advancement:
There are two basic career paths for consulting: general consultants or specialized consultants.
Specialists focus on one particular area or industry, gaining lots of in-depth information and functional knowledge. They then apply that knowledge to help companies and businesses.
The area of fastest growth is specialized consulting.
Relevant Classes:
Composition I and Advance Composition/Writing
BADM 326-Pricing Policies
CMN 101- Public Speaking
CMN 211- Business Communication
ECON 440- Economics of Labor Markets
ECON 475- Economics Forecasting
Relevant Clubs & Organizations:
Illinois Economics Consulting
GTL Consulting
Illinois Consulting Academy
International Consulting Network
Finance Club
 Econ Club
ECON Students/Graduates in Consulting:
The below are recent ECON graduates, or students who secured full-time jobs or internships in this area. This is not a complete list of all students, but provides an overview of some of their activities, majors/minors, or other things which may be helpful.
Full-Time:
Accenture- Consulting (Chicago)

2.50 GPA; Informatics Minor
Summer Internships at large Insurance Company
Illinois Business Consulting (IBC) couple of years, including leadership team

Crowne Horwath- Traveling Business Consultant (Chicago 3 days per week, and around US rest of year)

Recruiter told them there was a shift in recruiting and company has been hiring more Econ majors

Ernst & Young- Advisory Consultant Program (Chicago) ~ Numerous students

Business Minor; Communication Minor
Econ Ambassador
Econ Social Media & Events Intern; 2 Internships with AON in Consulting

True Partners Consulting- Tax Consultant (Chicago)

Communication Double Major
Found at the Business Career Fair~ they were only talking to Accounting majors, but spoke to them and showed how they had the skills and they opened an interview spot for him and hired him.

Korean Consulting Company- Research Analyst (South Korea)

Work experience at IKEA company as a translator
Internships:
PWC- Risk Consultant Internship (Chicago-based, travel 4 days a week, in Chicago office on Fridays)

Statistics Double Major
Met them at the Business Career Fair and took numerous other opportunities networking (meetings, info sessions, etc.)
Sources:
http://www.snagajob.com/job-descriptions/consultant/
http://education-portal.com/articles/Business_Consultant_Job_Description_and_Requirements_for_Students_Considering_a_Career_in_Business_Consulting.html
http://hiring.monster.com/hr/hr-best-practices/recruiting-hiring-advice/job-descriptions/financial-consultant-job-description.aspx