Speaker Name: DR. MARIA OTOO
B.A. Economics and Political Science, University of Illinois
M.S. and Ph.D. Economics, Georgetown University
Dr. Otoo is a Senior Economist, in the Industrial Output Section of the Research and Statistics Division of the Federal Reserve in Washington, DC.
She was born and raised in Illinois except for a brief sojourn with her family in Colorado.  Growing up in Springfield, Illinois imbued her with a tremendous admiration for Abraham Lincoln and love of cozy dogs, which are known to most of the world as "corn" dogs.
She attended the University of Illinois at Urbana-Champaign.  Unable to make up her mind, she received two degrees upon completion.  One was in economics and the other was in political science.  Of her time there she says, "I loved my time at the U of I and my only regret was that I could not cram more courses into four years." After graduation, she headed to Georgetown University in Washington, DC where she received a Master's degree and a Ph.D. in economics. 
Upon completion she was hired by the Board of Governors of the Federal Reserve System and remains there to this day.  She holds the title of Principal Economist and currently works on the industrial sector, particularly the motor vehicle industry.  Her work at the Board includes a mix of analysis, research, and forecasting. 
Shortly after finishing graduate school, she married and they have two wonderful children.  She currently resides in Washington with her family.
In her spare time, she studies Object Oriented Programming (OOP) in Python. She also enjoys reading science fiction or any fiction, caring for her two corgi dogs, trolling art museums and binge-watching TV.
Awards & Honors:
Eight Economic's students were recognized for distinction for the University of Illinois' Bronze Plate
Eight Economic's students were recognized for distinction for the University of Illinois' James Scholar Honors 
Four Economic's students were recognized for distinction with Chancellor's Honors Program
Four Economic's students were recognized for distinction with Phi Beta Kappa
Six Economic's students were recognized for distinction by the Department of Economics
Five Economic's students were recongized for distinction by Omicron Delta Epsilon
Degrees Conferred*:
Bachelors degree:  479 students
Master's degree:  86 students
Doctor of Philosphy:  14 students
*prelimary list - may not include all students and may include degree dates of August 2015, December 2015, May 2016, August 2016
Thanks to Participants:
Thank you to Special Guest Speaker, Dr. Maria Otoo
Thank you to the alumni, faculty and administrators that participated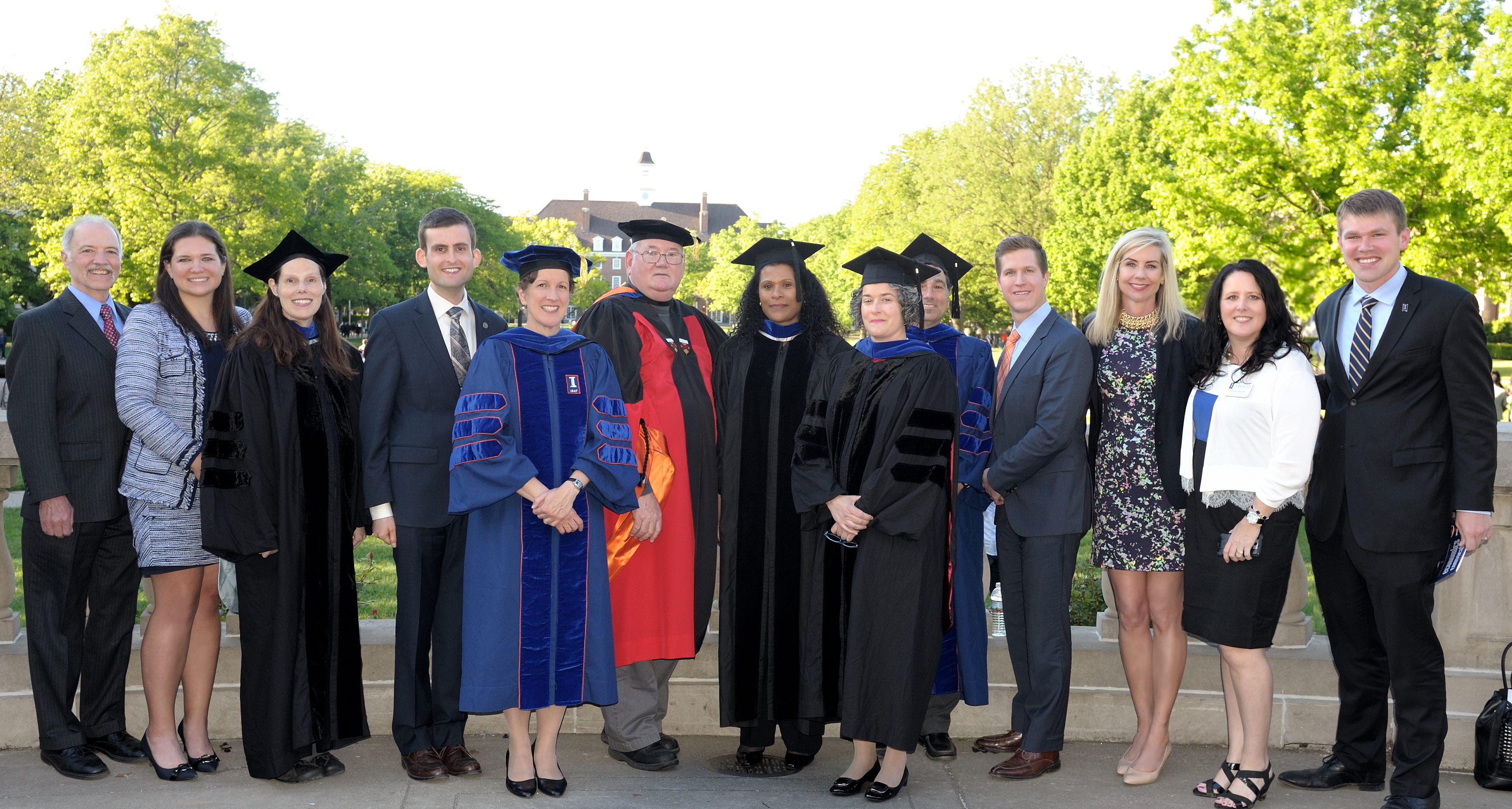 Are you an alumni interested in participating in future events?  contact Marsha Hatchel at hatchel@illinois.edu